DSR Financial was proud to welcome 2020 with several new clients right here in our own back yard:
Lineage Coffee Roasting
Lineage Mills 50
Lineage East End Market
Lineage UCF – Opening 4/2020
Sanctum – Mills
Proper & Wild – Winter Park
Sanctum Juice bar – Alt Springs
(Real Damn Good Food)
From gourmet catering to craft coffee to great tasted, plant-based food, each brand is unique, and fills a gap in the existing food culture here in the Greater Orlando area.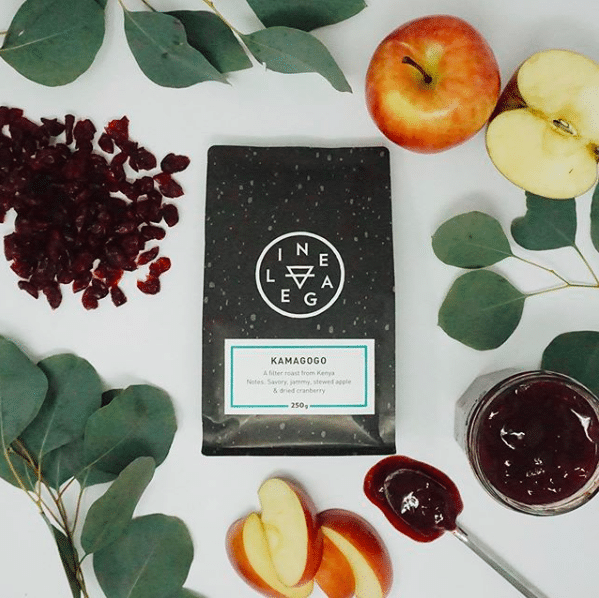 Lineage Coffee Roasting
Set on "sharing their love of coffee with the local community," founders Jarrett and Justine Johnson officially debuted Lineage Coffee Roasting in the spring of 2013 at the Audubon Park Farmer's Market. The community welcomed them with open arms, so much so that they opened their first coffee bar a mere 6 months later. From there, they expanded to wholesale sales, coffee subscriptions, and two additional locations – with one more opening this spring near UCF! 
"We're passionate about uncovering the nuances and complexities of each coffee we source, roast, and serve, and telling the stories behind them."
Their craft coffees are sourced from farms throughout Africa and Central America, including Guatemala, Colombia, Kenya, Brazil and Peru. With unique tasting notes like soft peach, candied lemon, and dark chocolate, coffee lovers near and far enjoy their modern blends. Visit https://www.lineageroasting.com/ or visit them at their Mills 50 or East End Market locations in beautiful Orlando, Florida. 
The Sanctum / Proper & Wild
The Sanctum Cafe, Proper & Wild, and the Sanctum Juice Bar are a family of restaurants that fall under one parent company founded by Chelsie and Jamie Savage: Real Damn Good Food. Their brand is build on a vision to support local farmers and artisans as they provide the community a unique, plant-based blend of nourishment and indulgence. Taste and nutrition go hand in hand via delightful vegan and vegetarian dishes, along with organic coffee, cold-pressed juices, beer, wine, and cocktails. Conscious living is at the epicenter of their business model, with a refreshing emphasis on sustainability, health, and community. 
Their scratch kitchens are "chef-driven," meaning flavor and health are at the heart of every meal they create. They source local and organic whenever possible, serving only fresh ingredients every time – no food dyes, hydrogenated oils, or artificial flavors and preservatives – just Real Damn Good Food.
With locations in Winter Park, Altamonte Springs, and Orlando, Real Damn Good Food is at the cutting edge of the vegan movement – but not because it's trendy. 
"We bring people together and serve them great-tasting, nutrient-rich, plant-based food from the best ingredients available because we care. We put health-promoting foods front and center and make people fall in love with them. If we wouldn't serve it to our family, we won't serve it to you… You're a part of a community that cares just as much about what's in our food as we do about how it tastes — a community of foodies who believe nourishment and indulgence can exist in the same bowl."
Visit them at one of their Central Florida locations or check them out online for a sneak peek: 
Tessa's Table
Welcome to the art of grazing, brought to you by artist, chef, and visionary Tessa McAuliff. If a picture is worth a thousand words, then a taste is worth a million. Tessa's Table is a unique catering company right here in Winter Park, Florida. They focus on gourmet cheeseboard and grazing tables, bringing a new level of foodie extravagance to special events around Orlando. Each spread, whether large or small, is a work of art in its own right. From rustic to elegant, healthy to indulgent, Tessa delivers a delightful assortment of delicacies sure to please. 
Catch a glimpse of the magic for yourself at https://www.instagram.com/tessas.table/
Stay tuned for more exciting news in 2020! Here's to another wonderful year!
---
---